Smedjan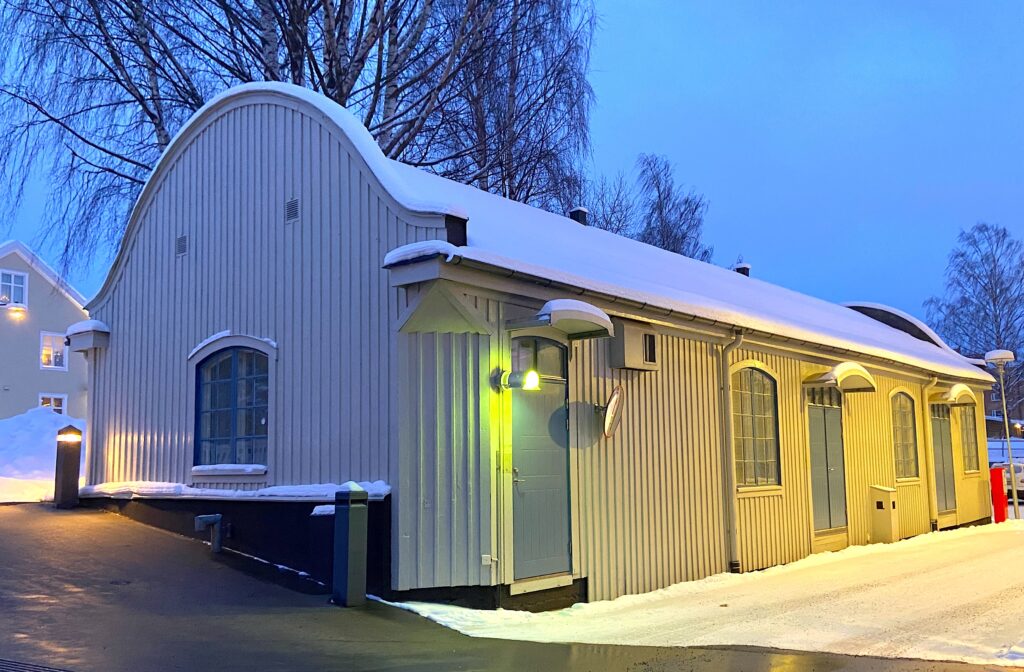 UmArts will open a new research studio in the Smedjan building on the Arts Campus in 2023. This will be a space in which we can have time and space to think together for a day, a few weeks or a few years. A space to develop the social realities of collaboration and making across art, architecture, design and craft. A space to find ways of cultivating the ethics of aesthetics and the culture of ideas. This will be a vital place for developing and engaging with creative research as a form of critical enquiry, keeping things complex and opening up new conversations.
The new project space will be a working studio, meeting place and exhibition space for UmArts postdoctoral researchers, Small Visionary Projects and artists' residencies. We will hold reading groups, workshops, talks, exhibitions and more.
The Smedjan building is an old smithy or workshop, of particular cultural-historical value, and protected within the National Interest Cultural Environment Protection for central Umeå. This beautiful single-storey wooden building is located at the entrance to the Arts Campus, and will be refurbished by White Architects to provide a simple and flexible research space.